Dungeon Fantasy
Pre-registration Global (Tap)
The description of Dungeon Fantasy
Everything was caused by the chaos of the Obelisk …
Legend has it that the tower of the sky will rise up and tame the elements to protect the world.
The strange power radiates outward through the obelisk standing in the center of the earth, supporting a solid continent and blessing the tribes who struggled to survive in front of the natural divine power.
You will play as a new adventurer whose home is destroyed under the orc's hoof, take a blue feather bird to open the elemental gate, and break into the conspiracy to change the world …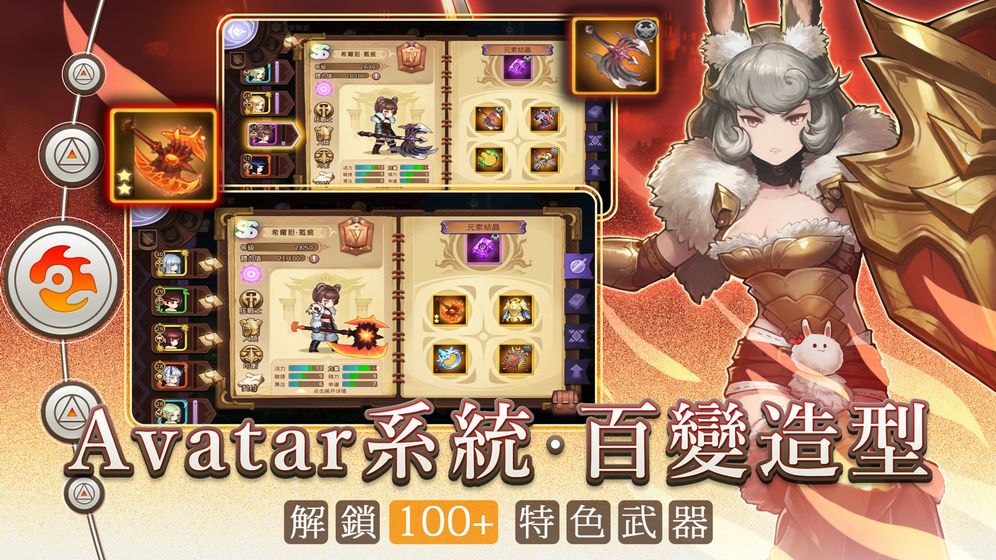 Avatar System, Variety of Shapes
Abundant outfits and shapes can be matched at will to create your own character!
Exquisite Japanese style, leading Live 2D technology in the industry, vividly show the action details of characters and monsters in each battle!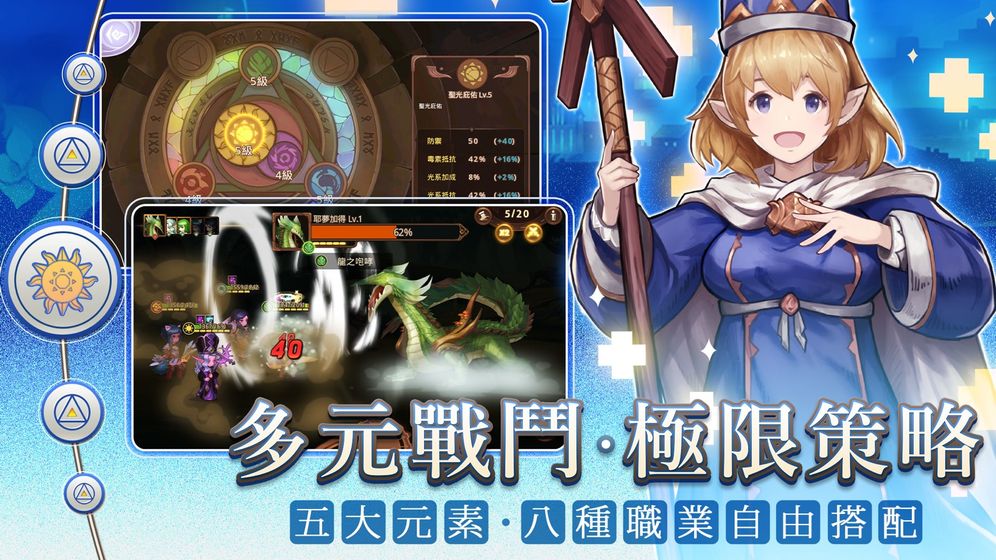 Multiple combat, extreme strategy
8 different careers including Berserker, Assassin, Nun, Ranger, Elementalist, etc., freely match your legendary team.
The fire, nature, water, light, and dark systems are mutually reinforcing, and the combat strategy changes endlessly.
Each occupation has 12 exclusive combat cards with different functions. Choose 5 arbitrarily for combat and extend the strategic experience indefinitely.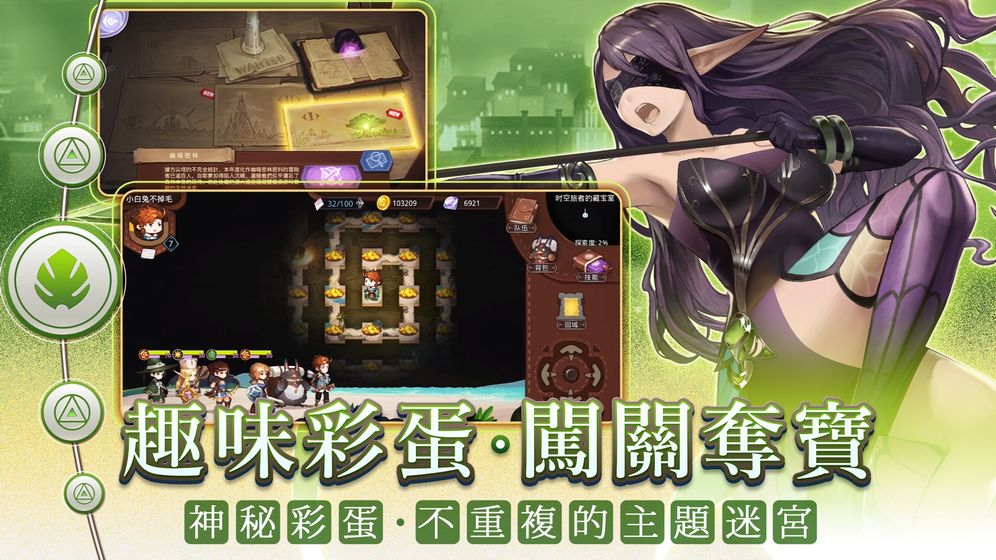 Fun Easter Eggs, Passing the Challenge
A variety of eggs are buried on the adventure road: the treasure trove of space-time travellers, "White's struggle" dropped by orcs, the familiar wood town of Ximu, etc … Finding the eggs, retrieving the past beauty Memories, full of surprises.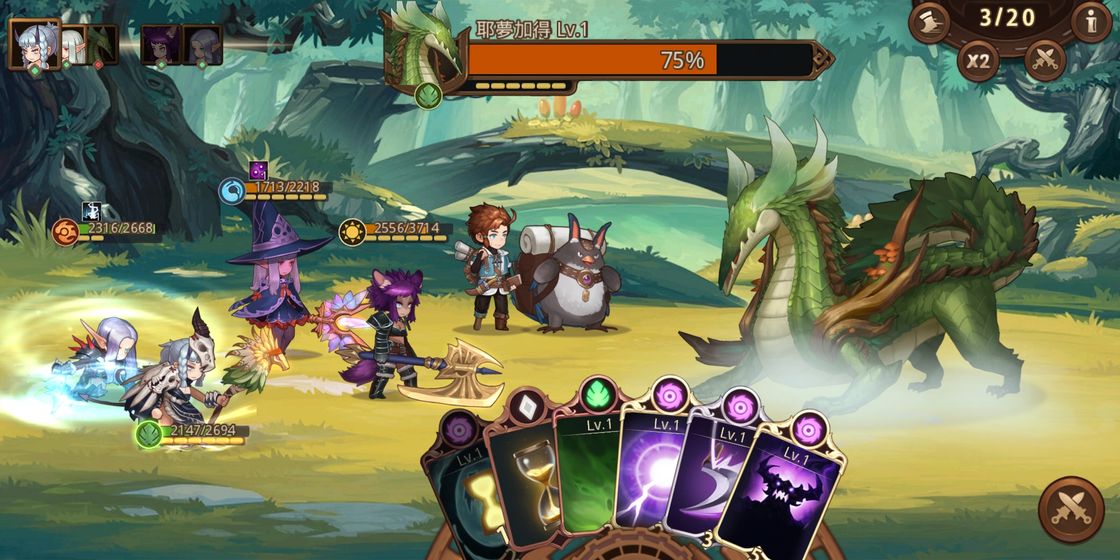 Random encounters of strange (spoof) adventures will also happen randomly. Every decision will affect the next encounter. You will paint the scenery on this adventure.
Magic weapon, free to build
Cool glowing special effects, personalized weapon shapes, unique attack effects, freely highlight your fighting style.
Weapon appraisal will randomly generate equipment attributes, and some epic weapons carry gorgeous exclusive skills.
Leisure, easy to develop
Send an investigation team to explore adventures, you can get offline income, equipment, experience, gold coins all!
A lot of good health willful delivery, good health gets soft.