Conquest of Arkland : Become Famed
Early access – Apk
The description of Conquest of Arkland : Become Famed
Only the Famed can claim dominion over all of Arkland.
Engage in fierce battles across the continent of Arkland to take the sovereign title of King.
The King alone may claim total dominion!
Diverse Famed Titles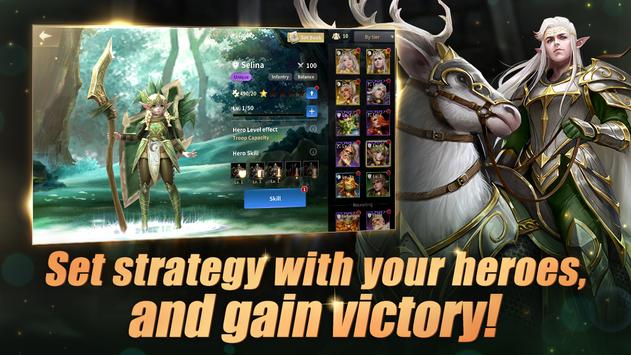 Become a Famed legend in the dominion of war, hunting, gathering, or for rallying heroes.
Claim your Famed Title and challenge those who oppose your campaign to conquer all of Arkland.
Use Strategy & Diplomacy as Tools of Conquest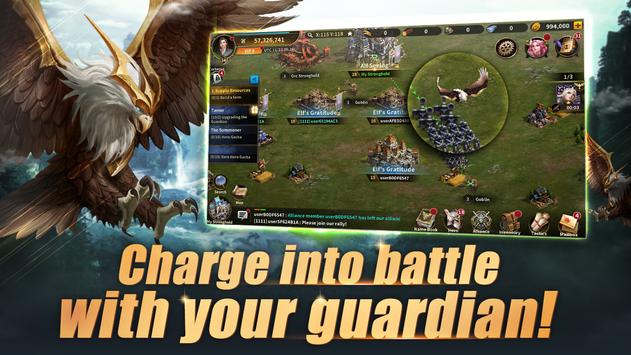 Engage in diplomacy to form an alliance and march to victory!
Expand your domain and rally your troops with help from your allies.
Survive and thrive with your alliance to become a formidable force within Arkland.
Meet Arkland's Roster of Heroes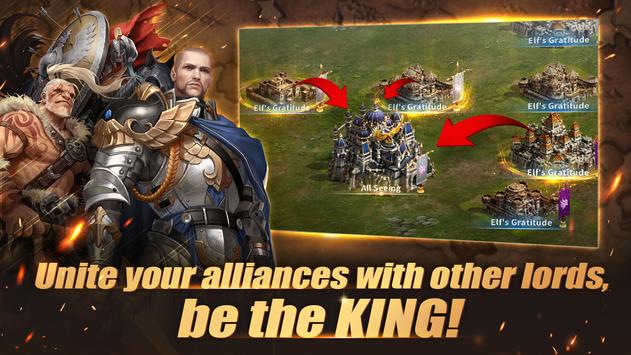 Recruit Heroes from the realms of Arkland: Humans, Gnomes, Elves, Barbarians, and Dwarves.
Dive in and explore each of the unique realms.
Rise to Power With Your Guardian in Real-Time Battles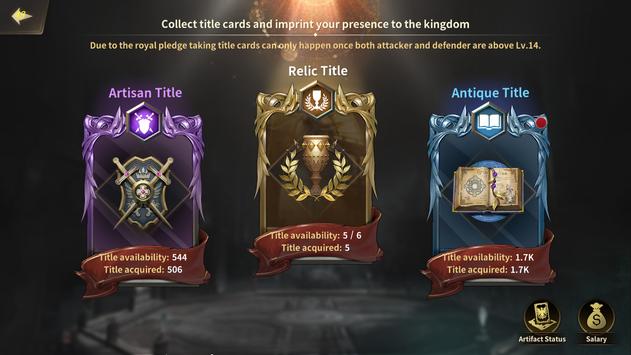 Strengthen your Guardian, the stalwart defender of your domain and Heroes.
Seize enemy lands and victory by commanding your Guardian's legendary powers.
Create & Customize the Strongest Army in Arkland's History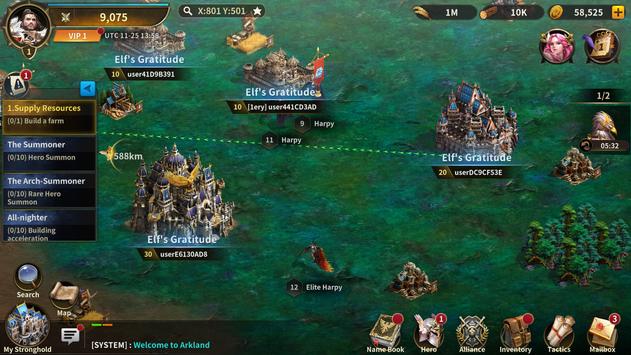 Assign Heroes to your armies, bolstering their strength.
Configure your troops to meet your strategic needs and prove your tactical prowess.
Compete with Players Around the World
Seize the seat of power and create your own rules.
Bring prosperity to your domain and become an empire to be reckoned with.
Stay tuned for updates in the official Facebook community